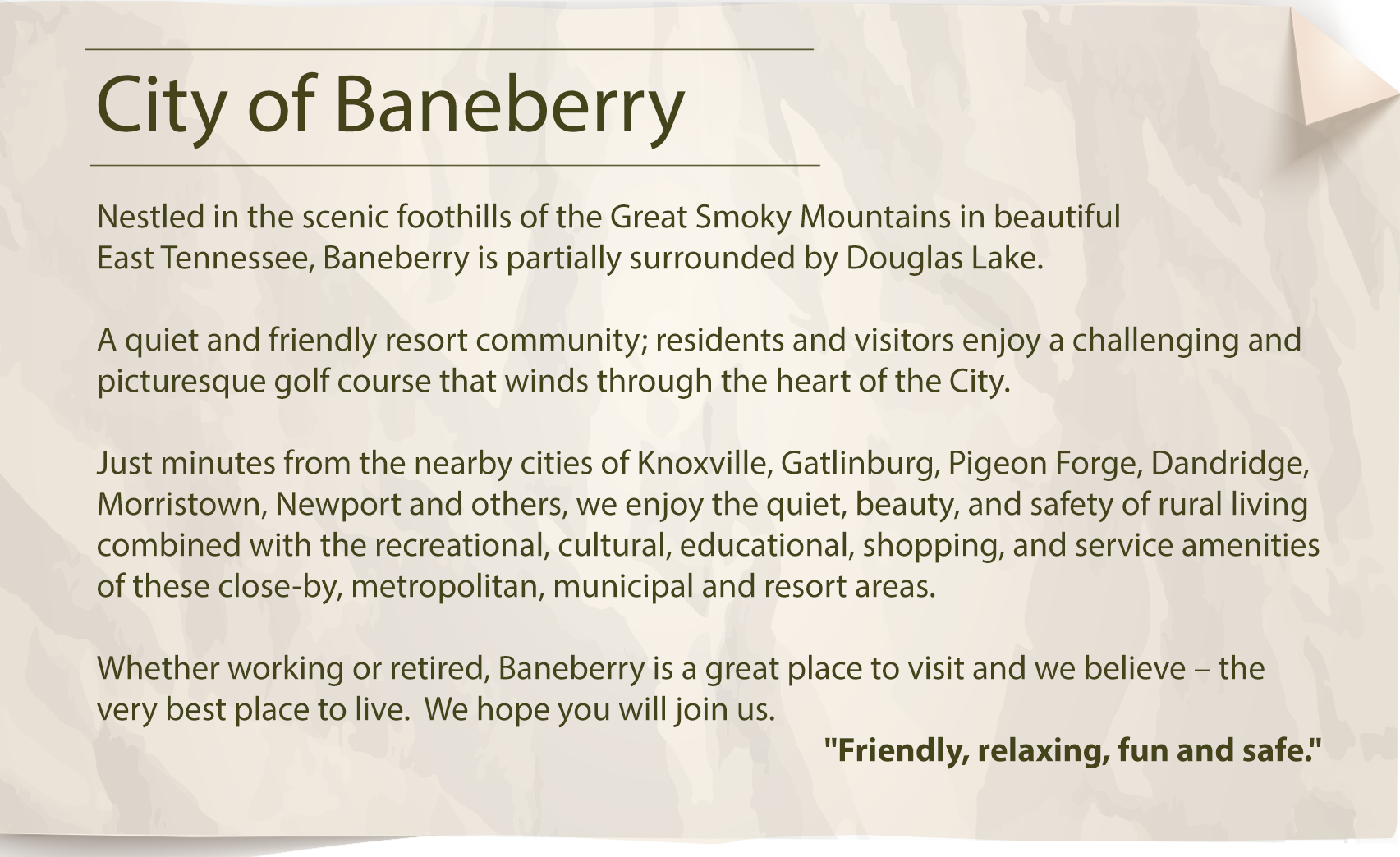 FREQUENTLY ASKED QUESTIONS
BURN PERMITS
From October 15 through May 15 any City of Baneberry resident seeking to start an open-air fire must secure a burning permit from the Tennessee Division of Forestry. A permit can be applied for online or by phone.
When it is safe to burn the following tips should be followed:
Check with local authorities to make sure there are no local restrictions on burning currently in place, especially in cities and towns that have their own burning permit system.
GET A PERMIT. A permit is required from the Tennessee Division of Forestry between October 15 to May 15 where local restrictions do not supersede.
Notify your local fire department and neighbors to let them know your plans to burn
Do not burn on windy days
Stay abreast of changing weather conditions
Establish wide control lines down to bare mineral soil at least five feet wide around burn piles
Keep fire containment equipment on hand during the fire (e.g. rake, shovel, water)
Someone must stay with the fire until it is completely out.
Permit holders MUST notify the Jefferson County Local Forestry Office at least 30-minutes prior to starting the burn, Monday through Friday, 8:00 AM to 4:30 PM: 865-475-3467.
---
TRASH PICK-UP
Waste Connection of Tennessee, Inc. provides trash pick-up with the city of Baneberry. For service questions or issues call 865-522-0078 or 865-522-8161.
For more information on local services visit our Services & Utilities page.
Parks & Recreation Dept […]
Parks & Recreation Dept […]
Baneberry Residents: it's time […]
City of Baneberry Parks […]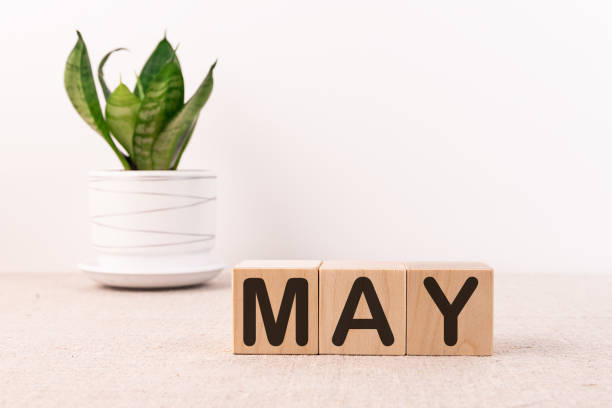 HOURS OF OPERATION
Monday: 8:00 AM – 1:00 PM
Tuesday: 8:00 AM – 1:00 PM
Wednesday: 8:00 AM – 1:00 PM
Thursday: 8:00 AM – 1:00 PM
Friday – Sunday: CLOSED
The City of Baneberry government office is closed on all Federal holidays.
---
Address: 521 Harrison Ferry Road,
Baneberry, Tennessee, 37890
Phone: (865) 674 – 0124
Fax: (865) 674 – 8674
Email: recorder@cityofbaneberry.com
CITY MEETINGS ARE HELD AT CITY HALL/COMMUNITY CENTER
FIRST MONDAY OF THE MONTH
Planning Board: 4:30 PM
City Commission: 5:00 PM
May meetings have been postponed
LAST MONDAY OF THE MONTH
Road Commission: 6:00 PM
LAST TUESDAY OF THE MONTH
Parks & Recreation: 5:30 PM
May meeting has been postponed
PARKS & RECREATION EVENTS 2022:
May 31: Monthly meeting POSTPONED
July 4th: Independence Day Parade & Grill-Out
Oct 1: Oktoberfest
Nov 11: Veteran's Day
Nov 12: Craft Fair
Nov 20: Chili Cook-Off
Dec 3: Christmas Party
Dec 18: Golf Cart Parade
Dec 21: Christmas Caroling
Dates and times are tentative. Any changes to upcoming events will be updated after the last Tuesday of each month, meeting. Flyers and social media posts with more detail will be posted prior to each event.